BioSC workshop
10. December 2016, HHU Düsseldorf
"Applications of synthetic microbial communities in bioeconomy"
On the 8th of December 2016, the BioSC core groups of Prof. Dr. K.-E. Jaeger and Jun. Prof. Dr. O. Ebenhöh hosted a workshop at the Heinrich Heine-University Düsseldorf within the context of their joint White Paper project "SynComBio ‑ Future applications of synthetic microbial communities in bioeconomy".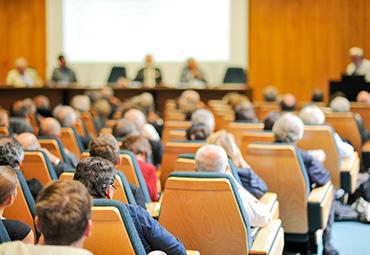 BioSC symposium

3. November 2014, Internationales Tagungszentrum Wuppertal
Opportunities, collaborations and risks of an integrated bioeconomy – research in the BioSC
A symposium was held within the framework of the first BioSC Forum. Current BioSC SEED FUND and BOOST FUND projects and measures and their initial results are presented and internally discussed.
mehr
4. BioSC integration forum
Start of 2015, RWTH Aachen
Introduction Aachener Verfahrenstechnik

More information will be available here soon.