Dr. Alexei Solovchenko
New guest researcher in the BioSC
At the end of 2014, the BioSC expects a visit from Dr. Alexei Solovchenko from the Lomonosov Moscow State University. He is an expert in the field of algae biotechnology and will work together with the algae group at the IBG-2: Plant Sciences in the Forschungszentrum Jülich for three months.
BioSC Workshop

Central problems in modeling complex systems: uncertainty, ignorance and non-linearity
The workshop will take place in 2015 and will bring together interested BioSC members particularly from the interdisciplinary "Systems Engineering" field. Further information will follow!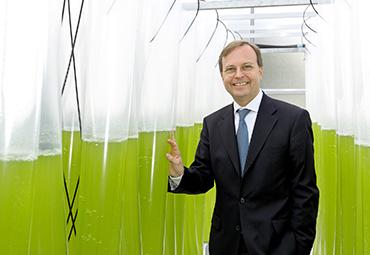 BioSC Workshop

Algae - an alternative resource for sustainable bioeconomy

Algae assimilate carbon dioxide from the Earth atmosphere into energy-rich organic compounds that significantly contribute to sustaining food chains throughout the biosphere. As an essential part of photosynthetic phytoplankton, algae also represent a unique driver of global geochemical and energetic cycles that annually captures approx. 2000 million tons of carbon. Unlike higher plants, the immense potential of algae for modern bioeconomy has not been yet adequately exploited.
mehr